ONE EPIC NIGHT OF FOOD AND MUSIC.
Thank you for being a part of the 3rd Annual Beats 'n Eats Food + Music Event! You helped to raise $250,000+ for our veterans!
SAVE THE DATE
PHILADELPHIA (05.18.20) • Los Angeles (date tba)
Beats 'n Eats– A Food + Music Event– hosted by Chef Robert Irvine– is an immersive, one-of-a-kind food and music experience designed to increase opportunities for our veterans and members of the military. The event is hosted by Chef Robert Irvine and features a family style, six-course meal prepared by local and celebrity chefs with live music performances from both established and emerging artists between each course.
Join host Chef Robert Irvine for a one-of-a-kind food and music experience.
Robert Irvine is a world-class chef, fitness authority, and philanthropist who seeks to inspire people to live better each and every day.
Many know Robert as host of the popular Food Network series, Dinner: Impossible, which ran for seven seasons and over one hundred episodes, and later as host of a thirteen-season run of Restaurant: Impossible. At its peak, over one million viewers a week watched Robert not only renovate restaurants and retrain staff in record time, but counsel owners through personal problems that were destroying their businesses.
Additionally, Robert has hosted or appeared on Food Network shows including Worst Cooks in America, Next Iron Chef, Restaurant Express, Chopped: Impossible and many more.
Robert is a tireless supporter of our nation's military. He believes that none of his success would be possible without the brave men and women who defend our freedoms. For that reason, Robert founded The Robert Irvine Foundation in 2014 to support veterans and their causes. Grants have been awarded to the USO, Valor Service Dogs, the Gary Sinise Foundation, and the American Veterans Center.
In addition to many awards and accolades, Robert is a proud recipient of the US Department of the Army Outstanding Civilian Service Award in Spring 2016.
Andrew Zimmern
Andrew Zimmern is a four-time James Beard award-winning TV personality, chef, writer, teacher and social justice advocate. As the creator, executive producer and host of Travel Channel's Bizarre Foods franchise, Andrew Zimmern's Driven by Food, The Zimmern List, and Food Network's Big Food Truck Tip, he has explored cultures in more than 170 countries, promoting impactful ways to think about, create and live with food.
He has written four books, appears monthly in Delta Sky Magazine, is a contributor at Food & Wine Magazine and an entrepreneur-in-residence at Babson College. Andrew is the founder of both Intuitive Content, a full-service television and digital production company, and Passport Hospitality, a restaurant and food service development company. He is devoted to his charitable endeavors and sits on the board of directors for Services for the UnderServed, Second Harvest Heartland and Taste of the NFL.
His life's work is about demonstrating and promoting cultural acceptance, tolerance and understanding through food. More at www.andrewzimmern.com.
Buddy Valastro
Buddy Valastro is a fourth-generation baker born into the business owned & operated by his parents. Countless hours were spent in the bakery where his father, Buddy Sr., a master baker, taught Buddy everything about baking and running a business. They dreamed that together, they would make Carlo's Bakery a household name.
In his 55,000 sq. ft. state-of-the-art facility, Buddy and his staff whip up thousands of wedding cakes, specialty cakes and delicious Italian pastries. His award winning designs have been featured in countless bridal and baking magazines.
He is the star of TLC's wildly popular show Cake Boss and Food Network's Buddy vs. Duff.
To learn more visit carlosbakery.com and @carlosbakery @buddyvalastro.
Cat Cora
Cat Cora is a world renowned celebrity chef, restaurateur, television host and personality, actress, author, avid philanthropist, health and fitness expert, lifestyle entrepreneur and proud mother of six sons. The Jackson, Mississippi native, who trained at the Culinary Institute of America and went on to cook at two 3-star Michelin restaurants in France, made television history in 2005, when she became the first female Iron Chef on Food Network's Iron Chef America. Since then, she shattered the glass ceiling as one of the first females to dominate the historically male culinary industry. Cat has blazed her own trail through the culinary world, becoming the first female inducted into The Culinary Hall of Fame. She has opened over 18 restaurants worldwide highlighting her platform on health, wellness and sustainability. As well as, three successful cookbooks and a memoir. If that wasn't enough, She started Chefs for Humanity 14 years ago helping to raise funds and provide resources for important emergency, educational and hunger-related causes.
Cat will be the judge on ABC's upcoming culinary competition series, "Family Food Fight." To learn more visit CatCora.com and @catcora.
Jose Garces
Renowned Latin-American chef Jose Garces translates his rich cultural traditions and culinary vision into personal dining experiences through Garces, a Philadelphia-based hospitality group. Taking a heartfelt and creative approach to time-honored recipes and dishes, Garces, in partnership with IdEATion Hospitality (New Orleans-based Ballard Brands; David Maser, a Philadelphia attorney and investor; and Ronnie Artigues, Ballard Brands' general counsel), operates numerous restaurants including Amada, Distrito, Tinto, Village Whiskey, JG Domestic, Volvér, The Olde Bar, Buena Onda, Ortzi at the LUMA Hotel Times Square, Okatshe, Olón and Bar Olón at Tropicana Atlantic City, and Amada and Distrito Cantina in the Ocean Resort Casino. The group also operates Garces Events, a full-service catering and event division; the Garces Foundation, a philanthropic organization dedicated to Philadelphia's underserved immigrant community; and Luna Farm, Chef Garces' 40-acre farm in Bucks County, PA.
To learn more visit garcesgroup.com and @chefjosegarces.
KEVIN SBRAGA
Justly renowned as a culinary innovator, Chef Kevin Sbraga brings exceptional creativity experience to the kitchen. Best known for his winning turn on Season 7 of Bravo's hit Top Chef, he is also an inventive executive chef who has helmed some the Philadelphia area's most exciting restaurants of the past 10 years. Today, Kevin serves as Principal of Sbraga Consulting, in addition to serving as the Executive Director of Culinary for the Fitler Club, a members only lifestyle club.
Most recently, Chef Sbraga appeared alongside Gordon Ramsay and Christina Tosi on FOX's MasterChefSeason 7; in addition to his work as a food personality, he makes celebrity and charitable appearances across the country and consults on private dining and hospitality projects.
MARCIE TURNEY
As one of Philadelphia's most prominent and ambitious businesswoman, Chef Marcie Turney has worked for more than a decade alongside her partner Valerie Safran to transform the once-desolate 13thStreet neighborhood into what has become known as the trendy "Midtown Village." Today, Chef Turney and Safran's five wildly popular restaurants in the neighborhood (Barbuzzo, Lolita, Jamonera, Little Nonna's, Bud & Marilyn's, as well as their gourmet prepared food market, Grocery, and two lifestyle boutiques, Open House and Verde, are thriving.
Additionally, Chef Turney has also created her own signature line of chocolates, Marcie Blaine Artisanal Chocolates, which are sold online and at their lifestyle boutique, Verde.

This year's entertainment line-up includes performances by Philadelphia's own LAUREN HART, beatboxer, rapper, and former member of The Roots RAHZEL, jazz musicians and hosts of Bravo's Beats 'n Bites and Travel Channel's Southern Road TripTHE POTASH TWINS, rock and soul artist ZEEK BURSE, and DJ EDDIE TULLEY, along with spotlight performances throughout the evening.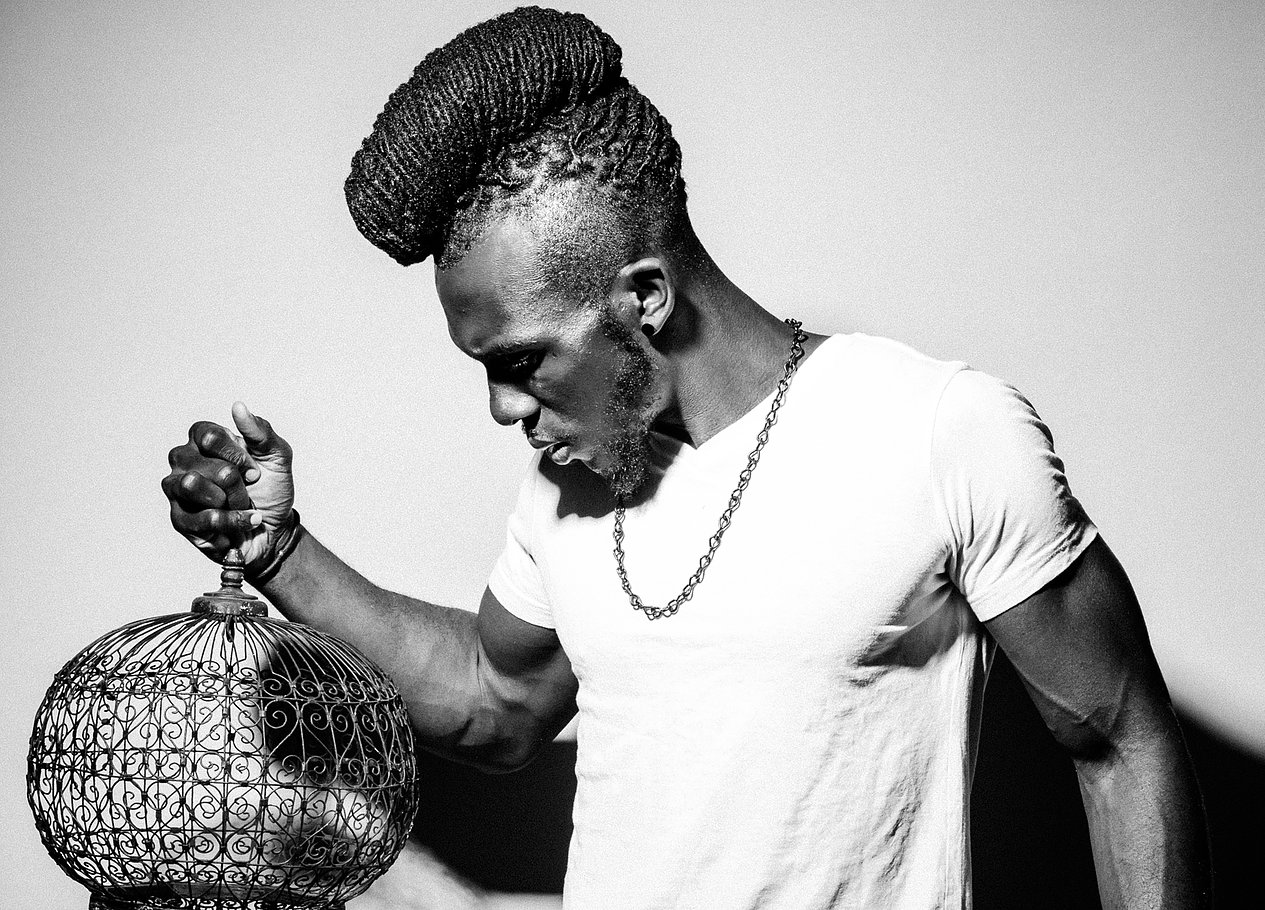 VIP Reception
6:00 P.M. – 7:00 p.m.
LOCATED IN THE FOUNDRY
Curated premium open bar, signature cocktail bites menu, live music, private meet + greet and photo opportunity with Chef Robert Irvine. VIP + Press Reception open to Gold VIP ticket holders and registered members of the press (all press must be pre-approved).
The Main Event
7:00 P.M. – 9:30 p.m.
PRESENTED BY Comcast Business AND PENN NATIONAL GAMING
Curated premium open bar, a 6-course, family style menu prepared by local and celebrity chefs with live music performances from both established and emerging artists between each course. All tickets include complimentary event parking, reserved seating for the Main Event, curated premium open bar, and access to the After Party + Dessert Reception.
The After Party
9:30 P.M. – 11:00 p.m.
PRESENTED BY PATRON SPIRITS
Featuring a dessert reception, draft lattes by La Colombe, a custom donut wall installation by Chef Matt Fein (Executive Chef, Federal Donuts), live music performances and spirits infused sweets.
"We cannot forget the sacrifices being made to defend our freedoms... those sacrifices deserve to be honored and never forgotten." – Robert Irvine
The Robert Irvine Foundation's primary focus is on giving-back and supporting our military personnel (active, retired, and veterans) and first responders through morale and welfare programs, in addition to financial support of properly vetted Veterans' Organizations.
Since the foundation's creation, they have fed over 125,000 wounded warriors and their caregivers through their partnership with the Gary Sinise Foundation, supported the building of smart homes for severely handicapped service members, and funded a number of local and regional programs designed to bring joy or lighten the burdens of our nation's heroes.
They strive to create awareness throughout the community of the sacrifices made by our military personnel, first responders, and their families; and, inspire community support for the men and women defending our freedom at home and abroad.
VIP Tickets
LIMITED AVAILABILITY
GOLD TICKET PRICE $350
VIP Tickets include access to the VIP + Press Reception in The Foundry, featuring a curated premium open bar, signature cocktail bites menu, live music, Gold Reserved seating for the Main Event, and a meet + greet and photo opportunity with Chef Robert Irvine. All VIP guests include an exclusive VIP gift, curated premium open bars, access to the After-Party + Dessert Reception and complimentary parking.
TICKET PRICE $150
GA Tickets include access to the Pre-Party (cash bar only), reserved seating in the General Admission section, curated premium open bars, access to the After-Party + Dessert Reception and complimentary parking.
VIP GOLD table PRICE $3,500
GA Table Price $1,200
"table for the troops" donation $1,200
All table options can be purchased directly through the ticket website (link below)– sponsor tables should be purchased as a part of a sponsorship package.
Tables may be donated to veterans or service members by purchasing a "Table for the Troops". Tickets will be distributed directly through our partnership with the Liberty USO.
AFTER PARTY & EXCLUSIVE TEQUILA SPONSOR
audio visual + staging partner
EXCLUSIVE TRAVEL + HOTEL PARTNERS
category exclusive bar partners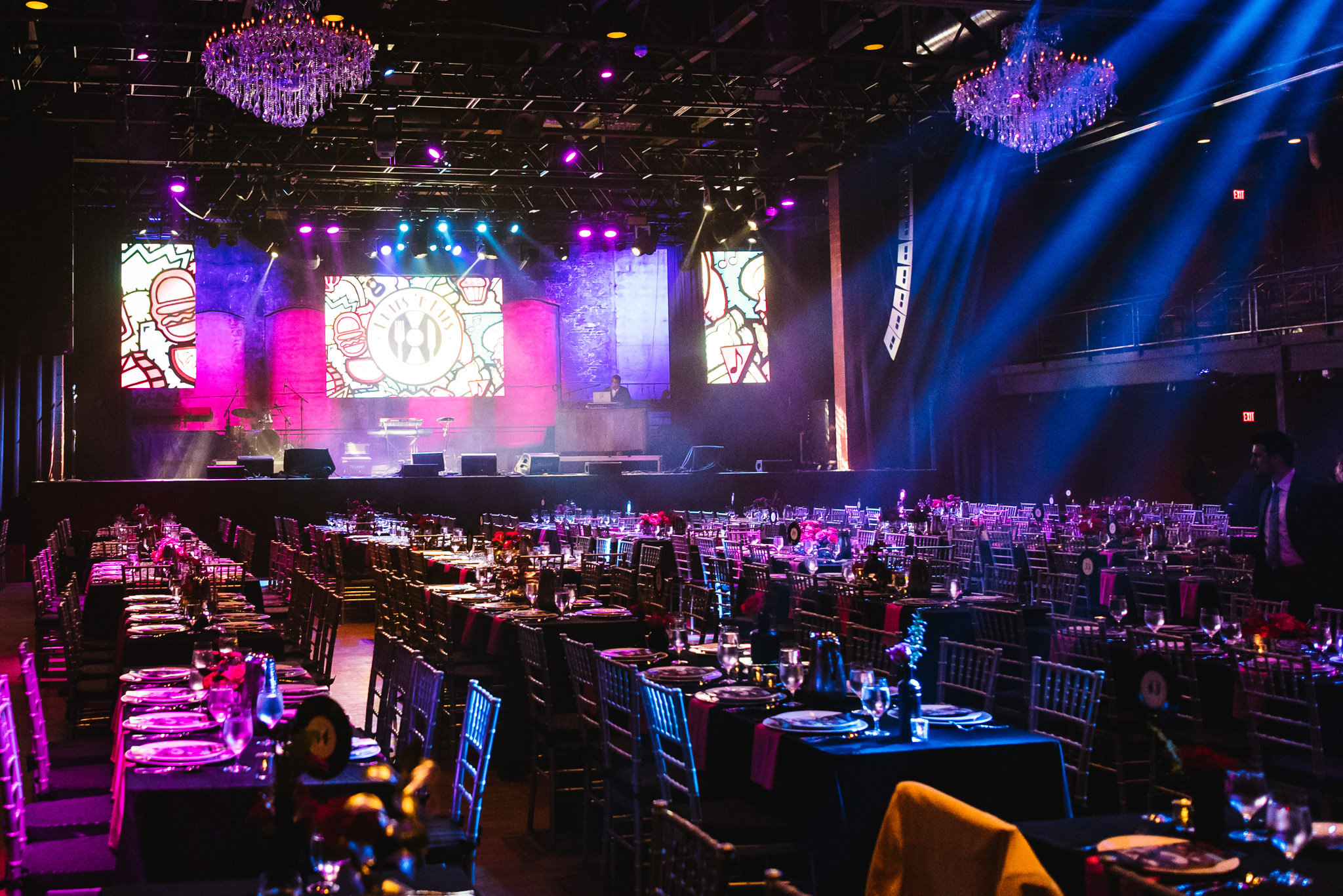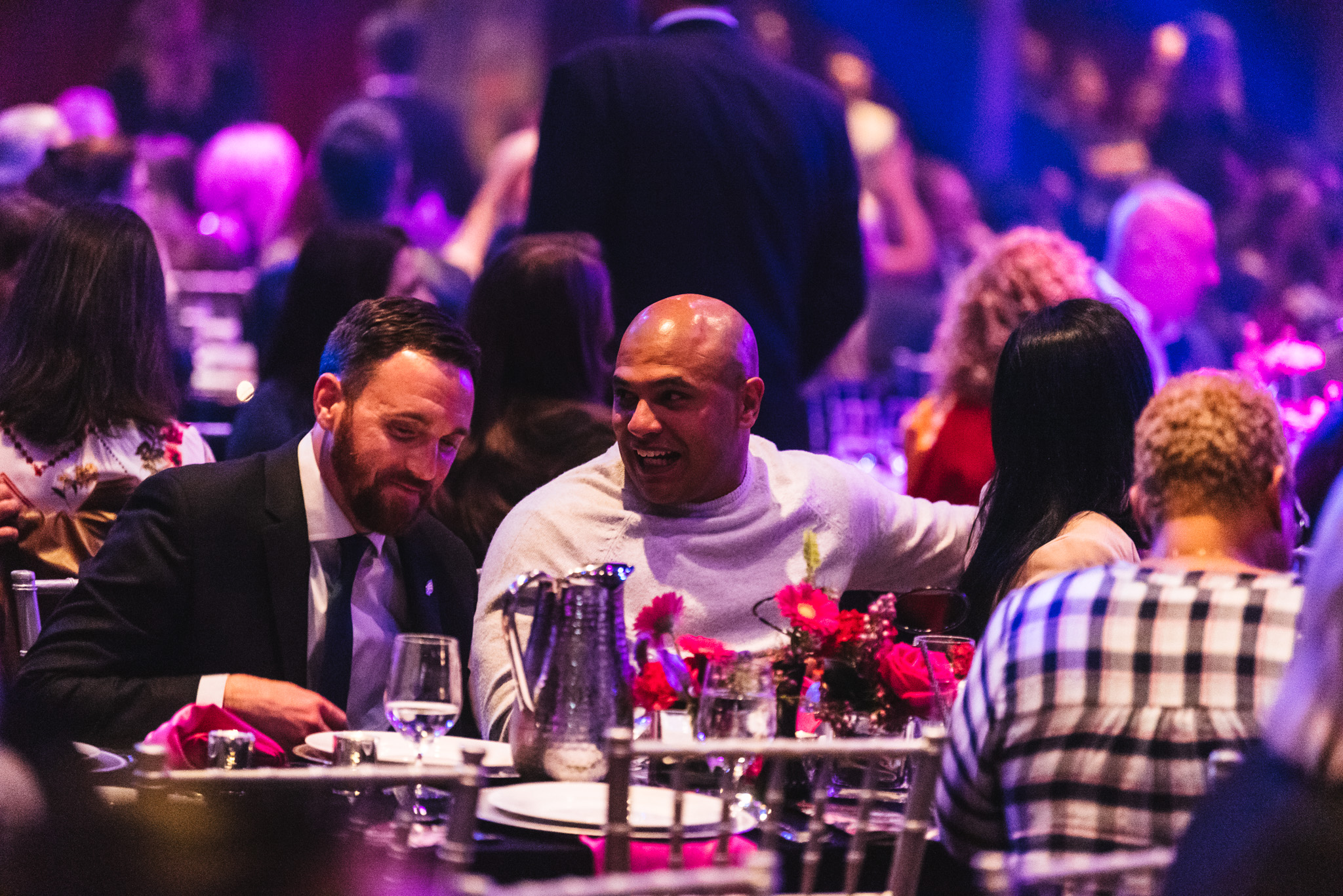 Contact Us
For sponsorship inquiries and table purchases, contact Katie Everett (Executive Producer) at katie@katalystproductions.co
For all other inquires, please submit the form below.
Please complete the form below